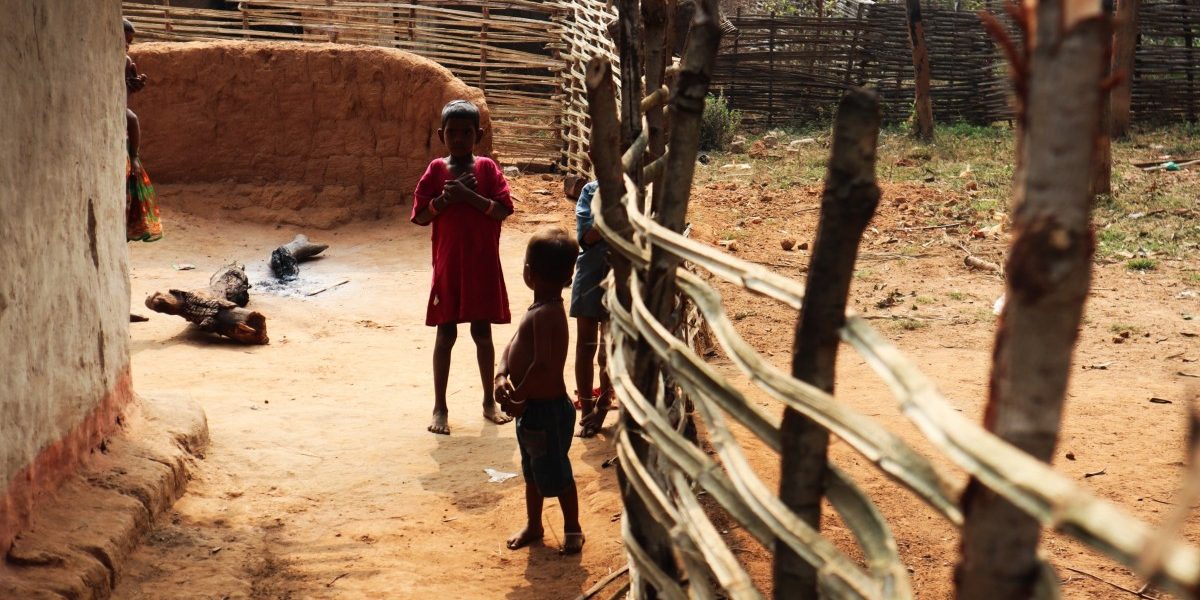 Report Finds Administration Responsible for Widespread Malnutrition in Bastar's Scheduled Areas
Many state and Central schemes to eradicate malnutrition for Adivasis are either functioning poorly or completely neglected.
Shubham Tigga
Bastar/North Bastar Kanker: Recent data from a report by Chhattisgarh state's Women and Child Commission based on a scheme called 'Vajan Tyohar' (weight festival) shows that the tribal districts have more cases of malnutrition than non-tribal districts.
The data, which is unavailable on government websites, was provided to The Wire by a government official.
Vajan Tyohar was started in anganwadis in 2012 by the then state government to monitor and measure the weights and heights of children and identify low weight, malnourished children. In 2022, the weight festival was conducted from August 1 to August 13 and the data was released in November. According to this report, the malnutrition rate in Chhattisgarh has declined by 2.1% in one year. In 2019, it was 23.37%, which declined to 19.86% in 2021 and now, in 2022, it is reduced to 17.76%.
Although the overall Chhattisgarh data shows a declining malnutrition rate in the state, the tribal districts, especially in the Bastar division, indicate the worst conditions of malnutrition.
In the case of underweight people (weight according to age), the highest number of malnutrition cases is in the Sukma district at 34.73%. In the case of stunting (height according to age), Balrampur has the maximum cases at 22.21%. In terms of the highest wasted (weight according to height), Sukma has the maximum cases at 57.69%.
Currently in Bastar, 24,299 children are malnourished. Of these, 6,080 are severely malnourished. The Bakawand block, the Bastar block and the Lohandiguda blocks have more malnourished children than the other blocks of the district.
In many cases, mitanin (Accredited Social Health Activists or ASHA) workers and anganwadi workers complain about not being paid regularly by the government.
Jaymani Kashyap, a 30-year-old mitanin worker from the Tungapal village of the Bhatra tribe in Bakawand block, has been working for two years but hasn't been paid for one year. She looks after a total of 85 houses with her colleagues, in which 12 to 15 children are malnourished. She also complains about the inaccessibility of these houses because the area is so remote.
---
2 / 3
Dhanmati Kashyap, a 23-year-old Adivasi woman, gave birth to both her children at home because of the late arrival of the ambulance at her village.
Another Adivasi woman, Devsari Kashyap, has a two-year-old daughter whose weight is 7.5 kg. According to a mitanin activist, the child should weigh at least 10 kg. She is thus severely malnourished.
Politics in nutrition

In the state budget for 2022, Chief Minister Bhupesh Baghel provided data on child malnutrition based on the National Family Health Survey 5, which showed that child malnutrition had declined. He allocated Rs 6,357 crores for the health sector and Rs 2,289.47 crores for the women and child sector for the financial year 2022-23. For the financial year 2023-24, the state government allocated Rs 5,497 crores for the Public Health and Family Welfare Department and Rs 2,675 crores for the Women and Child Welfare Department.
Although budgets are increasingly being allocated by comparison to the budgets of the previous year, the situation on the ground seems to show the opposite of what the budgets indicate.
Foods like milk, eggs, rice, etc, are not delivered regularly and the Congress party and Bharatiya Janata Party (BJP) argue ceaselessly about including eggs in the mid-day meal for children. This adds to the trouble already caused by the BJP when it removed eggs from the mid-day meal nutritional diet in 2015, apparently implementing its election slogan, 'Na khaunga, na khane dunga (We won't eat [it], nor will we let anyone else eat [it])'.
Jean Derez, the Belgian-born Indian economist, said, "The first reason for the Bastar region to suffer malnutrition is poverty. Then it's because the Adivasis are losing their traditional food habits".
He added: "Low literacy among Adivasi women, the government's priority of tackling Maoism and not paying attention to public services, and the vegetarian parties are a few reasons behind malnutrition." He also pointed out the importance of eggs and hunting foods in the lives of tribals.
Sporadic social services

In 2016, the state government started a scheme called 'Amrut Yojana' to provide fresh milk to children aged three to six years in anganwadis. But most anganwadis complain that they do not get milk.
Hiteshwari Thakur, an anganwadi worker from Chitrakote village of Lohandiguda block, said, "Earlier we used to get milk provided by self-help groups (villagers, anganwadi workers, ASHA workers or non-governmental organisations who work in cooperative groups), but now they have stopped giving it to us."
---
3 / 3
According to Thakur, lack of awareness among Adivasis is a major reason for their malnutrition.
"The government was also supposed to provide mobile phones and training in the use of the Poshan app, but hardly any anganwadi worker got them. However, we are managing through our husbands' phones," said Sumati Kashyap, an anganwadi worker from Lohandiguda.
Kashyap complains that the state runs more than 25 schemes on nutrition, placing the burden of their delivery on anganwadi workers. But anganwadi workers are paid a pittance. They earn Rs 4,500 per month from central government funds and Rs 2,000 per month from the state government.
"We are not paid enough according to our work," said Kashyap. "They have stopped giving us money for wood, registers, and utensils."
Mamta Chandrakar, the Health Supervisor of Lohandiguda, denied these complaints. "We give payments regularly and we visit villages regularly to monitor children and mothers," she said.
Administrative abandonment

Those places where health, education, and other basic necessities are completely unavailable are very badly off.
No anganwadi functions in the un-electrified village of Pariyahur in North Bastar Kanker district. Located in a dense forest, the village has only 16 families. A few years ago, the villagers built a school, but there have been no visits by officials from the administration to Pariyahur.
There are many such villages in every tribal district of Chhattisgarh. The administration avoids them for fear of Naxalism and forest density. However, even scheduled districts with no Naxalite activities are neglected by the government.
---